Looking for special treatments to melt away tension and stress or to relax and unwind with a loved one, then consider one of our signature, transformational, massage treatments.
Earth, Water, Spirit: this 3-in-1 treatment combines Hot Stone, Relaxation Massage and Reiki to create a transformational experience.
Hot Stone Massage: Soothing heat from smooth, basalt stones penetrates achy muscles, melting tension and relaxing the whole being.  The heat can be both deeply relaxing and help warm up tight muscles so the therapist can work more deeply.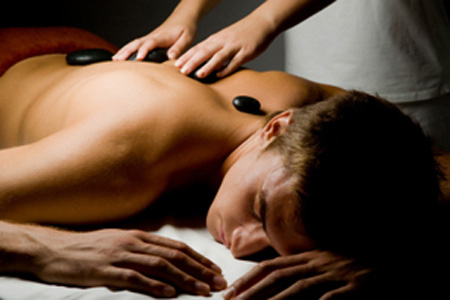 Price For All Treatments.
60 minutes  – $125

75 minutes  – $150

90 minutes  – $170
120 minutes – $190