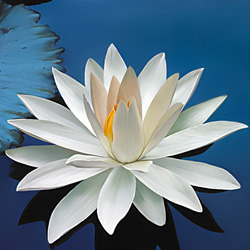 Richard Davenport, LMP – Owner
Richard is a lifelong Washington native. He graduated from the Northwest Academy of Healing Arts in Tacoma, Washington in 2009. Richard spent 20 months offering chair massage at SeaTac airport, seeing over 4,000 clients in that time.
Richard specializes in releasing the neck, shoulders, and hips. He teaches clients about how to stretch areas of concern and is planning to be at many chair massage events including the summer Farmers Market.
I am proud to have been given the chance to own Lavendera Massage, it is a challenge and a joy to interface in this community in a new way.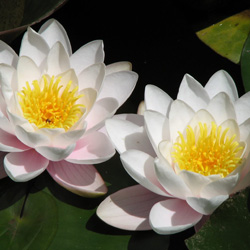 Beth Drake, LMP – Massage Therapist
Beth was born and raised in Florence, AL and lived in the southeast until she came to San Juan Island by way of the Baja in 1987.
Beth graduated from Port Townsend School of Massage in 2003 and joined Lavendera Massage in 2005. She specializes in Structural Relief Therapy (SRT), which she has been practicing since 2005.  SRT allows her to relax muscles by shortening them and getting them to create new muscle memories.
It's like magic! She just finished an SRT class on Thoracic Outlet Syndrom (TOS). TOS causes numbness and tingling in arms and hands and is sometimes misdiagnosed as carpal tunnel syndrom.  She also does energy work with Reiki and Source Connection Therapy.
In her spare time she loves to bake and help people.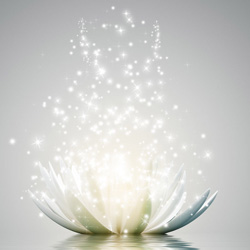 Ciely Ti Gray, LMP – Massage-Therapist
It is through the love of dance that Ciely originally went to massage school 35 years ago to develop a deeper understanding for the body.  Prenatal and baby massage and coaching many births revealed the mind/body relationship.
After returning to Port Townsend School of Massage to acquire her Washington Massage license, she is now exploring how the emotions relate to injury using Cranio Sacral, EFT and quantum field techniques.  Ciely weaves a safe and sacred field for your healing.  "As the owner of Lavendera Day Spa my desire is to create an intimate island experience with island grown products."
Kurt Hardesty, LMP – Massage Therapist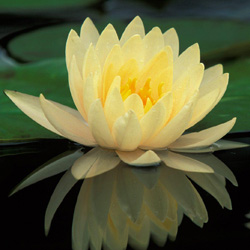 Katrien Danniau, LMP – Massage Therapist
Katrien is a native of Flanders, Belgium. After a nature journey on the Big Island of Hawaii she decided to explore the San Juans and settle in the land of the Orcas. She graduated with the Port Townsend School of Massage in 2002 and has been part of Lavendera since 2010.
Relaxation massage is definitely her specialty, with a flair for finding the areas in the body which need deeper therapeutic work. Katrien also studied some reflexology and also became a certified Jin Shin Jyutsu practitioner in 2011. Jin Shin Jyutsu is a form of acupressure work for balancing the breath in the body and attaining a state of deep relaxation. Upon occasion Katrien has been able to help animals in a most touching way by means of Jin Shin Jyutsu and some flower essences.
Hawaii has forever stolen Katrien's heart, where she loved swimming with the wild spinner dolphins and she hopes to some day in the near future introduce her daughter to the warm Hawaiian waters. On San Juan Island she loves to hike and take pictures in nature. She treasures spontaneous close encounters with wildlife, like the one time while she was driving a raven came swooping by so close she could hear its wingbeat.
Recently, she was offered a scholarship for an online course in Biblical Hebrew with the University of Jerusalem. She is looking forward as to what this course might bring, exciting new learning.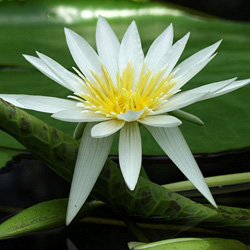 Elizabeth Schwalbe, LMP – Massage Therapist
Elizabeth Schwalbe, Licensed Massage Practitioner, is a graduate of Port Townsend School of Massage. Her original training was in animal massage; some  of her current clients are equine.
She has happily been part of the wellness team at Lavendera Day Spa for the last six years. Her specialties include Swedish massage, hot stone massage, and Reiki sessions.
These treatments she gives each client with an intention for nourishing touch and reduction of stress.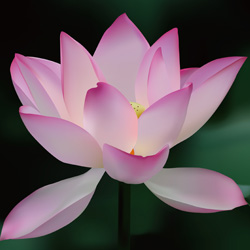 Dayna Lowe – Office Manager
Dayna Lynne Lowe has been part of the front desk team at Lavendera Massage since 2008.  Before that Dayna owned Spirit Tree Gifts a local metaphysical book store.  When not working the front desk Dayna is an author and practicing spiritual counselor offering channeling sessions and shamanic work; her goal is assisting people on their spiritual journey.
Her book 'Fairytale of Enlightenment' is available at Lavendera and on Amazon.com.  Dayna loves working at Lavendera and feels it is a tremendous benefit to the well being of the people that live on and visit S.J. island.
Helen Clover – Front Desk