Lavendera Massage & Spa offers several treatments to Balance your energies and bring to being a more harmonized mind, body and soul.
Cranio Sacral: is a gentle, noninvasive form of bodywork that addresses the bones of the head, spinal column and sacrum. The goal is to release compression in those areas which alleviates stress and pain. Using subtle touch to head, spinal column and sacrum relaxes connective tissue, calms and revitalizes.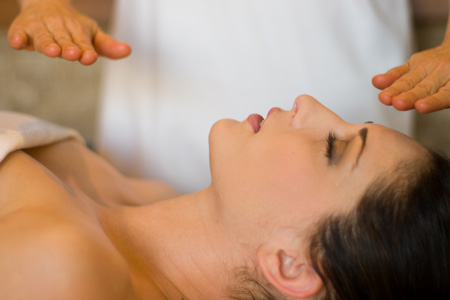 High Touch Jin Shin: an ancient Oriental therapy using gentle fingertips to harmonize and restore energy flow and relieve stress. The person receiving the treatment is encouraged to relax and this enables the energy to circulate to whichever depth the person needs, accessing all levels of the energy flow.
Reiki: a healing technique based on the principle that the therapist can channel energy into the patient by means of touch, to activate the natural healing processes of the patient's body and restore physical and emotional well-being. Hands are placed on or above the body to strengthen, calm and/or balance energy in this deeply relaxing and restorative Japanese technique.
Reflexology: reflex points in the feet are used to relieve tension and bring balance throughout the body.
Price For All Treatments
30 minutes – $55
45 minutes – $75
60 minutes – $95
75 minutes – $115
90 minutes – $135