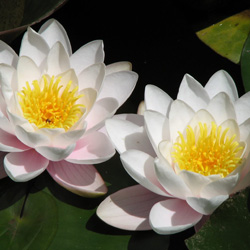 Beth was born and raised in Florence, AL and lived in the southeast until she came to San Juan Island by way of the Baja in 1987.
Beth graduated from Port Townsend School of Massage in 2003 and joined Lavendera Massage in 2005. She specializes in Structural Relief Therapy (SRT), which she has been practicing since 2005.  SRT allows her to relax muscles by shortening them and getting them to create new muscle memories.
It's like magic! She just finished an SRT class on Thoracic Outlet Syndrom (TOS). TOS causes numbness and tingling in arms and hands and is sometimes misdiagnosed as carpal tunnel syndrom.  She also does energy work with Reiki and Source Connection Therapy.
In her spare time she loves to bake and help people.